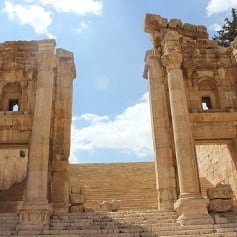 The 2018 FIE/AMIDEAST Amman summer program has wrapped, but luckily we can continue to relive the experience thanks to our first ever Global Ambassador and AMIDEAST Bloggers!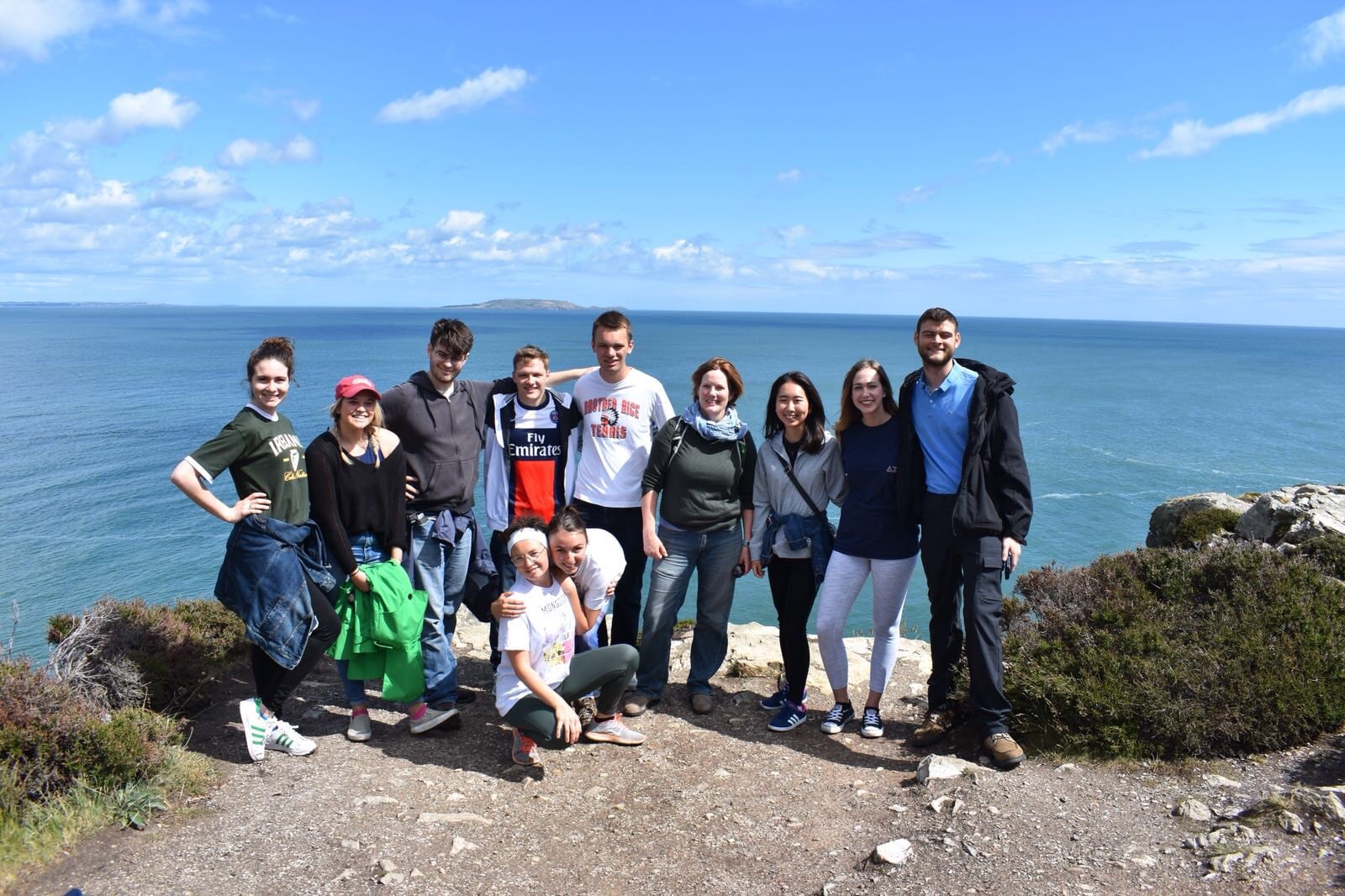 Our Conflict & The Struggle for Peace program is a truly unique and special study abroad experience. Students interested in international relations and the Arabic language come from all over the United States to this dual-country program that explores the history of conflict and resolutions in both Northern Ireland and Jordan. FIE is very passionate about its involvement with this course and is pleased to have its first ever Global Ambassador to help spread the word about the greatness of this program. In addition to our student, two other students did some blogging and social media for AMIDEAST, and between the three there is now a fun archive of information all about the full Peace & Conflict adventure that we encourage you to check out!
Evan Grathwohl, an economics major at DePauw University, did three blog posts for FIE during his time on the course - one for each location of the program. In his debut article about his time in Dublin, he writes:
"Professor Arthur is a true wealth of knowledge. His experience on the frontlines of the peace process makes this program a true privilege to mere college students like myself. His stories of Presidential meetings, civil rights marches, and track II diplomacy meetings provided us with an eyewitness account of how real peace happens. Engaging classroom discussion and films illustrate the peace process in a way that cannot be told by reading a textbook."
Evan detailed his time in Northern Ireland in his next post, describing all of the places visited and their relevance. His most poignant observation was about the feeling he got from actually being in the country and speaking with its citizens:
"Perhaps my largest takeaway from the Northern Ireland experience was how real the conflict still is. Both physically and figuratively, the tension is still in the air. As you can see in the photo, there is a graffiti wall that still physically divides the neighborhoods of Belfast. I felt like I was in Berlin pre-1989. Even the simple interactions with people showed us how the conflict is still present."
Once in Jordan, the class dynamic was a bit different. Of this, Evan writes:
"What sets this class apart is Dr. Omar's experience as a diplomat. Not only did we have the opportunity to meet and ask questions to the Israeli Ambassador to Jordan, we were able to hear Dr. Omar's stories of his experience as the Jordanian ambassador to Israel every day."
Evan sums up his Conflict & The Struggle for Peace adventure nicely, saying:
"Besides increased Arabic proficiency, I learned the value of cultural experience. As the weeks progressed, I became familiar with the intricacies of the Arab culture. As I acted accordingly to the changes from American culture, I feel a greater capacity to empathize and relate to different groups of people. My work is not over though. I desire to go back to Jordan or another Arab country to continue to experience the culture and reach fluency."
Brian McCann of Drexel University and Elizabeth Russ from The Ohio State University were the two student blog correspondents for AMIDEAST. Both shared some excellent content about their time on the program, as well. You can find all of Brian and Elizabeth's posts, as well as other contributions from the Middle East, at https://amideastedabroad.org/.