This Easter marks the 100-year anniversary of the birth of the Republic of Ireland, commonly known as the Easter Rising of 1916. The Centenary is marked by five interconnected themes: Remembering, Reconciling, Presenting, Imagining and Celebrating, which seek to honour those men and women whose ideas and ideals forged the country's path to independence and allowed Ireland become the modern, multi-cultural society it is today.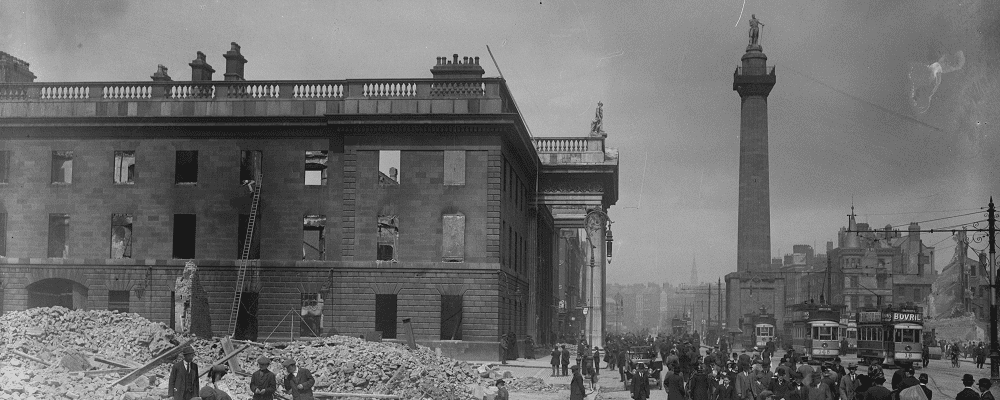 Taking advantage of Britain's engagement in World War One, the uprising took place in the context of a popular Gaelic cultural revival, and at a point in history when dying for one's country was a huge honour and the right to national self-determination was gaining traction. Although a seemingly small insurgency, lasting only one week with a mere 1,600 combatants fighting to gain control over Dublin's prominent buildings; the uprising marks a pivotal point in Irish history, one which led, on the one hand, to independence, but also, on the other, to prolonged conflict in parts of Ireland.
On Easter Monday 24th April 1916, from the stairs of the General Post Office, the uprising's leaders proclaimed a free Irish Republic, and although the militants were suppressed, as poet WB Yeats famously summed: All changed, changed utterly/ A terrible beauty is born. This year Ireland seeks to come to terms with her past and better understand all facets of her complex history while recalling both the good and the bad and recognising how far she has come.
There are many events taking place in Dublin and Ireland throughout the year to mark the occasion. Please see the following links for more information regarding Irish Independence and celebratory events:
Visit Dublin: 2016 Commemoration Events