July 24, 2012
STUDENT WITH CEREBRAL PALSY REFLECTS ON STUDY ABROAD EXPERIENCE
Below is Temple University student Browning Sterner's account of his study abroad experience at FIE. Browning has Cerebral Palsy but he has not let this hinder his study abroad experience. FIE was honoured to have Browning attend our institution and found him to be a great inspiration to all.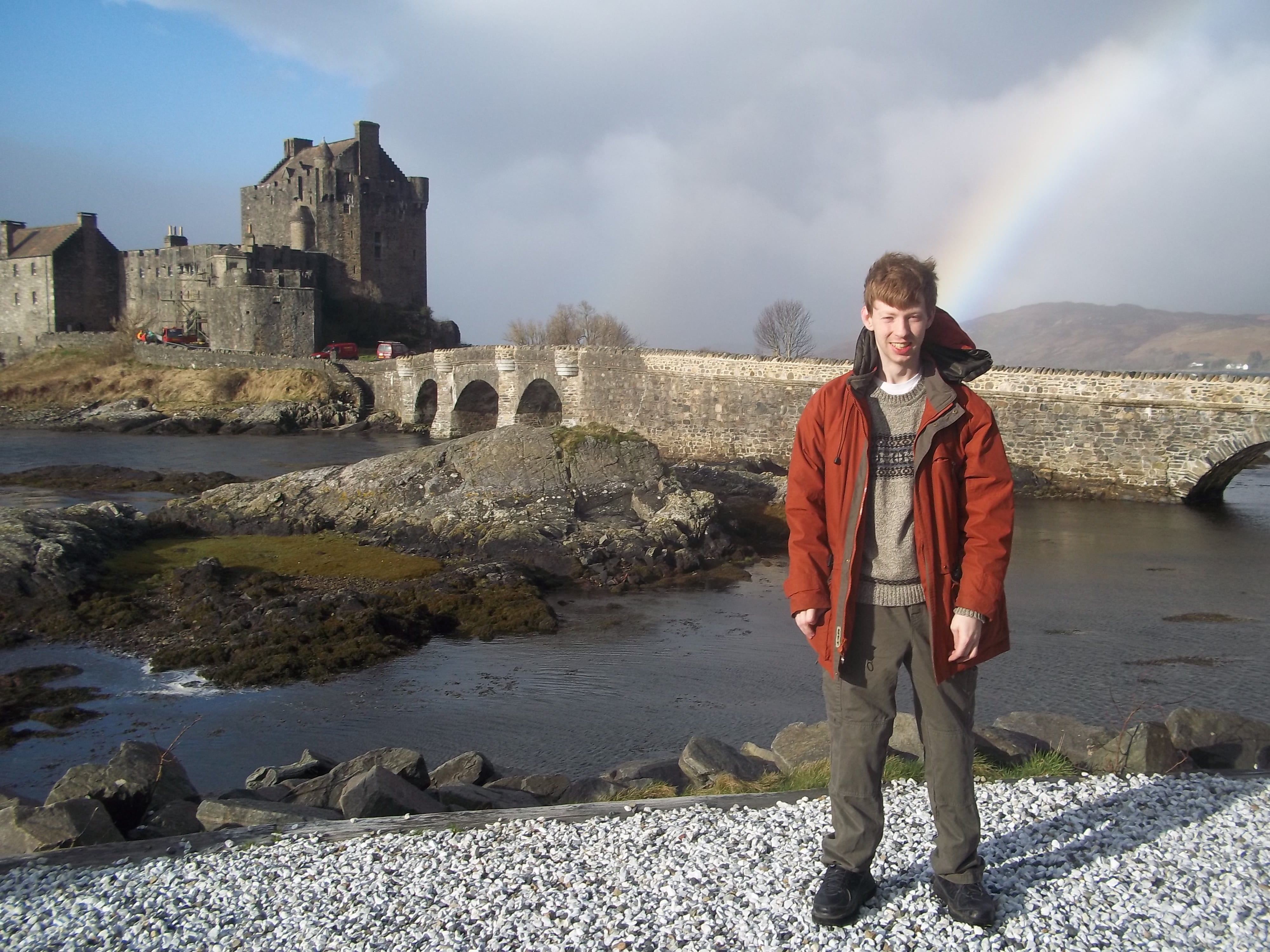 My name is Browning Sterner. I am twenty-three years old, a Temple University student and I have cerebral palsy (CP). I have had CP for twenty-two years and it does not stop me from doing very many things. The CP certainly did not prohibit me from going to London, England on the FIE Study Away Program this past spring term. I actually had no concerns as I anticipated the trip. Having studied drama and history, London provided an avenue to experience both interests. The airplane ride over was uneventful except for the usual trouble I have with opening things but my friends helped me out.
The first night all the Temple students went to two local pubs. Carrying drinks from the bar to the table was difficult but I worked on this by much practice. My flat was in the royal borough of Kensington and Chelsea London near historical and theatrical areas. Two days of the week were filled with attending class at The Foundation House. Two classes were in the classroom and two were out and about; I enjoyed the classes that were outside because I got to see even more of London. For example, we went to Stonehenge, Bath, and Parliament. The British cinema class I took showed me parts of the British film industry I had never known before.
On my five days off from school I sought to learn as much of the city as possible. FIE gave me an unlimited tube pass for zones one and two so I took complete advantage of that. Many of my friends had internships so I was often on my own as I explored. My first stop was Embankment, which was along the Thames River. The tube comes about every few minutes so thankfully I did not need to rush. Rushing causes falls; I had no time for falls. Several times I would just pick a direction and start walking. This allowed me to explore, get lost and learn about my surroundings. I found beautiful parks such as Hyde Park, Green Park and Regents Park and there are many more in the city. There were, of course, interesting pubs along the way where I could practice carrying my drinks to the table. My favorite pub was The Sherlock Homes because of the atmosphere; it was a very friendly place. Many locals came in after their workday to enjoy a pint or two. One museum I enjoyed so much that I went back two more times to visit. It was The Imperial War Museum which houses tanks, planes, artillery guns, and weapons of all sorts. They even had a Browning automatic rifle. I was especially interested in the MI5 and MI6 displays. They had documents from various missions, guns they actually used and two videos showing two teams that went in to release hostages.
Some friends and I planned a trip to Dublin, Ireland. We arranged our stay at a hostel that was very homey, not fancy, just homey. While in Dublin we took a day trip to Lough Hyne and then on to the town of Kilkenny. The others walked much faster than I so trying to keep up was very tiring. But I trudged on. We went to see the Guinness Storehouse where they showed the entire process of making their beer and, of course, a free beer was included. On the third and last day of our trip several of us toured The Dublin Castle. This castle is more like a mansion; the inside is almost totally modernized. I particularly liked the basement because it was the old construction with a stone wall at the base of a tower and stairs. It was great to get away to the Irish countryside.
My trip to Wales was grueling as well as magnificent. It was grueling because of the five mile hike; the inclines and declines were very difficult to maneuver. But we all trudged onward. It was magnificent because the scenery was gorgeous. The next event was coasteering in the bay; the coasteering seemed daunting at first but I knew that I had to try it. Getting the wet suit on was a challenge to say the least. With help I finally got it on. I shimmied along the rock faces above water and then I went into a cave. It was exhilarating and grueling because I was in the water, in Wales, in February but it was so hard on my muscles. I ached for several days but it was worth every ounce of effort. This Wales adventure was a group FIE trip. It was an amazing time.
I highly recommend the FIE London semester. I learned a lot about myself and my
abilities and I was able to experience the city in a way I never knew was possible. The adventures in the city as well as the little trips I went on were amazing. I am thankful that I could be included in this venture. I made three acquaintances in London; one woman was playing the violin on Millennium Bridge. The other two I met at the Harry Potter Studio Tour. This couple befriended me and took the tour together. I intend to keep in touch with these friends. I am incredibly thankful to the Student Life Team who were willing and able to answer my many questions.