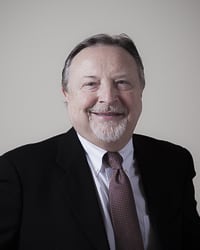 Michael A. Genovese received a Ph.D. from the University of Southern California in 1979. He currently holds the Loyola Chair of Leadership Studies, is Professor of Political Science, and Director of the Institute for Leadership Studies at Loyola Marymount University. In 2006, he was made a Fellow at the Queens College, Oxford University. In 2015 he was named President of the World Policy Institute. Professor Genovese has written over forty books, including Building Tomorrow's Leaders Today (Routledge, 2014), and The Future of Leadership: Leveraged Leadership in an Age of Hyper-Change (Routledge, 2015). He is on the Editorial Board of the International Leadership Journal.
SUNDAY 9TH APRIL
Closing Keynote Address
10:30am - 12:00pm

Michael Genovese
Leadership and Diversity: Leading in an Age of Globalization and Hyper-Change

In an age of globalization and hyper-change, our understanding of what leadership "is" must change. Tomorrow's leaders need to embrace diversity and change.

Guiding questions:

1. How is globalization transforming the context of leadership?

2. How is hyper-change impacting the leadership environment?

3. What skills and experiences will be useful for the leaders of tomorrow?

4. How can I develop as a leader?
President, World Policy Institute at Loyola Marymount University