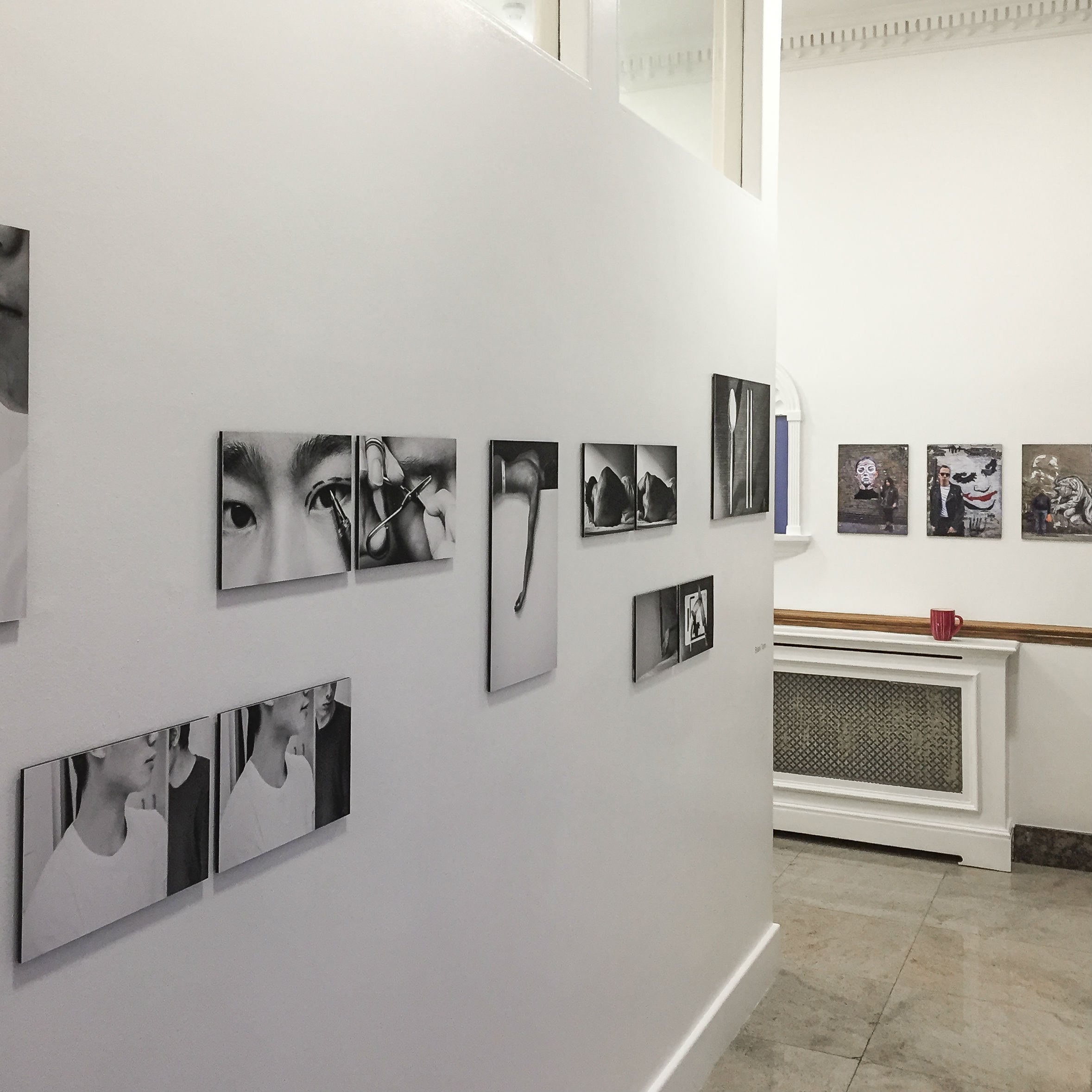 FIE is pleased to announce Clix's Fall Exhibition, presenting the work of four Photojournalism: London Through the Lens students: Chad Calnon (Santa Clara University), Kelly King (The College of New Jersey), Haley Harada (Santa Clara University), and Brian Tom (Temple University).
Personal Space brings together these diverse photographic projects, each of which examines very different subjects that share a certain interest in examining some aspect of the personal, interior experience.
Brian Tom felt his initial photos of young people of color in the city were limited in how much they could speak to personal and racial identity, so he turned the camera around, constructing a series of allusive and metaphorical images that speak powerfully of his own internal process.
Guided by his instinct to shoot small details and quiet scenes, Kelly King created a mysterious yet evolving sequence of a near-deserted city, a place that allows a viewer an escape and an opportunity to explore a reality both familiar and subtly different.
Chad Calnon spent a great deal of time around the striking artwork of London's streets, driven to produce something more unusual and original than a straightforward documentary project. His resulting portraits of passers-by playfully suggest a relationship between inner and outer, subject and background, self-view, artist's view and photographer's view.
As another play on portraiture, Haley Harada decided to do something unique and added another sense to her project – that of smell. Her project combines the appearance of others while also documenting their own perceptions of an intangible and unphotographable aspect of their personality, revealing something more of each subject than we would normally receive from a photographic portrait.

Curated by Samuel J Bland, faculty for "Photojournalism: London Through the Lens", the exhibition is open through April 2017. Clix Gallery is located on the ground floor of Metrogate House.