Student involvement during their time at FIE with blogs, videos, and presentations, contribute to our high student satisfaction rate. Check out recent student projects and initiatives and what our students have to say about their experience.
---
Students from Temple University's School of Media and Communication are very active with videos, blogs, and more documenting their time in London and at FIE. The Emmy Award winning segment "Sustainability Efforts in the 2012 Summer Olympic Games" was produced and reported on by Temple students at FIE during their time in London. The students received media coverage for their efforts from CBS and The Philadelphia Enquirer in addition to the Emmy award. Student also maintained a "Temple@TheLondonOlympics" blog to document their journey. Check out these and other clips from Temple students at FIE.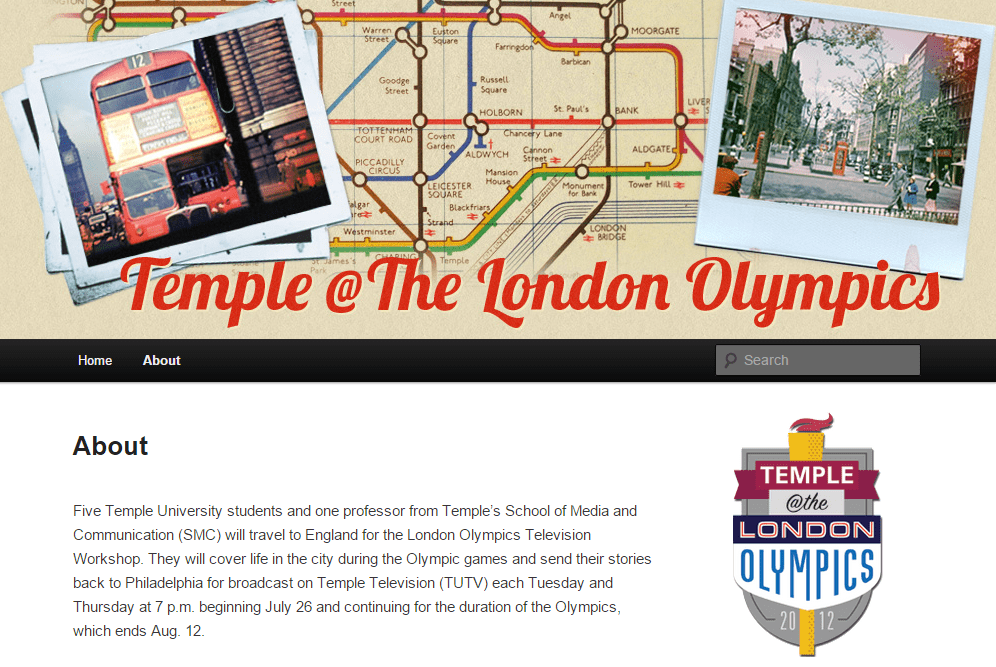 Kandace Kohr, Student Video Blog - Fall 2012
Mariana Zimmerman Reports for Temple Update - Spring 2014
---
Dublin students get in on the action as well. Check out the NU in Ireland 2013 Digital Storytelling Project.
---
This student produced video explains what it's like to experience the London/Amman dual-city program.
---
The FIE Student Global Leadership Conference offers scholarships for students to attend the event. Here are a few videos from our scholarship winners.
---
Check out our student review sites and here what our alumni have to say about their experiences in London, Dublin, and Amman on GoAbroad, GoOverseas, Abroad101.