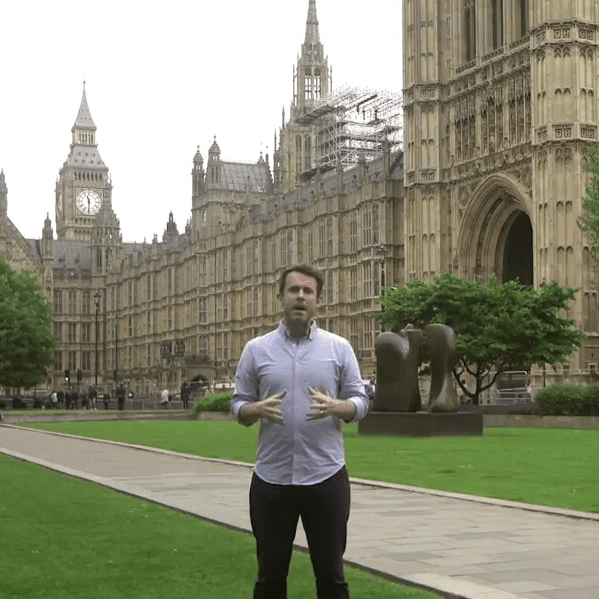 Re-imagining Sustainability: Creating Our Future is a new short film created exclusively for FIE, written and presented by Brennan Jacoby, faculty in Cultural Studies, and produced by Sam Bland, faculty in Photojournalism. The full 45-minute film can be viewed on FIE's YouTube channel.
The film challenges students to consider the common views of sustainability and pushes them to think of it as more than just 'being green' and ecology but also economy and society. Students are exposed to issues such as obesity, the London housing crisis, and problems with recycled materials. Using examples such as the London 2012 Olympics and Tube station clean-up projects, students are given a more holistic view of sustainability as well as real world tools and takeaways to implement in their own lives. Students are required to watch the film as an integrated part of their Key Course and write a response paper during the semester. Fall 2016 students as the first to trial the video as part of their academic coursework and the result has been more thoughtful and inspired responses in their papers and conversations in the classroom.

As one of FIE's articulated values, Sustainability is a cause that has been embedded in the FIE curriculum in the form of the Sustainability lecture, and co-curricular excursions. Over 50% of our courses have a Sustainability element embedded into the course topics. No one knows that better than our own FIE faculty, which is why Sam Bland and Brennan Jacoby were approached to collaborate on the project.
Special thanks to Dr. Grahaeme Hesp, Dr. Julie Andreshak-Behrman, and Dr. Faissal Hameed.
All media requests should be sent to Aimee Gilbert, Director of External Communication, at This email address is being protected from spambots. You need JavaScript enabled to view it.