Friday, April 7 - Sunday, April 9, 2017

For Study Abroad Advisors and Campus Leadership Staff

Are you looking for ways to encourage leadership opportunities for your study abroad students and to enhance leadership among your student returnees once they are back on campus? If so, FIE welcomes you to attend our 2017 Student Global Leadership Conference (SGLC). This exciting conference for undergraduates features a weekend full of engaging keynote and breakout speakers, hands-on sessions, and real-world takeaways for student leaders. Students will develop a personal leadership action plan and connect with other students from around the world to make their study abroad experience a truly global one.

2017 SGLC Theme: Harnessing the Power of Diversity: Leadership, Inclusion, and Action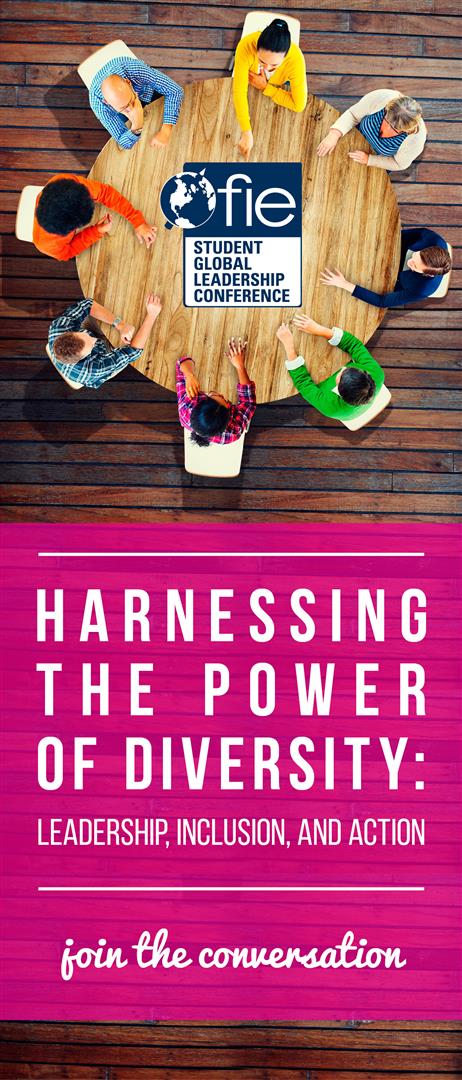 Extending far beyond just our visible differences or the 'flags, food and festivals' of our nations, diversity yields superior outcomes. Research shows groups that include a range of perspectives and experiences outperform groups of like-minded experts. FIE's third Student Global Leadership Conference will empower emerging leaders to engage in inclusive leadership, value diverse contributions, challenge bias and build stronger local and global teams, businesses and communities as a result.
The goal of this site visit is to introduce study abroad advisors and campus leadership staff to the opportunities for students to enhance their leadership skills while studying and interning in London through participation in FIE's Student Global Leadership Conference.
Included in the site visit program are:
Hotel accommodation in South Kensington (up to 3 nights)

Conference registration, Friday reception, Saturday lunch, breakfast on Saturday and Sunday
We encourage you to share this opportunity your campus staff and possibly travel together to London.
In addition, FIE invites you to arrive early and participate in the Dublin Spring Visit and/or extend your stay to participate in the London GreekConnect Visit.
For more information (without commitment!) please fill out our online Interest Form.