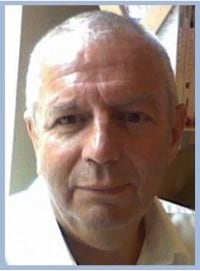 Employed for 27 years in an international global manufacturing organization primarily as an accountant but also with roles as operational director and general manager. Within that organization I held the role of UK Controller energy division of Tyco electronics UK Ltd until 2005.
• Responsible for turnover of £ 60 m and over 700 employees at three UK locations.
• Obtained an MBA with the Open University in 1997 following completion of the professional Certificate and Diploma.
• Started tutoring with the OU in 2001 on the Professional Diploma and now tutor three courses on the undergraduate program. B120 Introduction to business studies, B203 Business functions in Context, B321 Accounting for strategy implementation.
• Residential school appointments from 2001 to date on the Diploma B700/B713/B777
• From 2005 has run a portfolio career currently encompassing :
o The Open University.
o Working as an Accounting Consultant, at this point in time working within the automotive sector.
o A trustee of a Pension Fund.
o Financial Lecturer at London Graduate School of Management
o Lecturer of Fundamentals of Finance at Foundation for International Education
Also have had appointments with, the Arab Open University, St Thomas, University Minnesota and Konica Minolta.
• Miscellaneous, Six sigma Champion trained, Kiazen Team Leader, Project management of various IT systems installations.