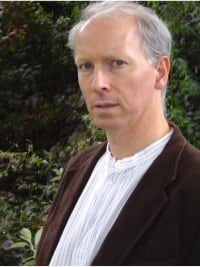 Philip is a director of theatre, opera and festivals. In addition he works widely as a creative producer with expert experience in programming and project management. Philip was born in New York City and educated in Australia. He has worked as an actor, singer, musician, composer and puppeteer.
As a director, his productions have been seen around the world. Philip has been a staff director at Glyndebourne Festival Opera, The Bayerisches Staatsoper and at the Royal Opera House Covent Garden. He was founder and Artistic Director of Spitalfields Market Opera, a purpose built chamber opera house for London and the first opera house built in London for over 100 years. As part of Liverpool Capital of Culture 2008, Philip was Artistic Director for the Holocaust Memorial Day National Event held in the Liverpool Philharmonic Hall.
In the theatre Philip has made a particular reputation as a director of large scale community plays, chiefly working as Artistic Director of Parrabbola. Parrabbola makes work within a community setting, including site specific community plays, festivals and street based events in locations across England, and in Europe; theatre of the people, by the people, for the people. This work has encompassed multi-lingual site specific Shakespeare productions of Pericles (2010) and The Winter's Tale (2012) in Gdansk (Poland) and Ostrava (Czech Republic) with a further project scheduled for Craiova (Romania) in 2016.
Other recent and current projects include The Lost Orchards of the Left Coast - which explored apple trees in Blackpool, Talking Serious Sh*t - a new theatre piece about toilets and world sanitation for Edinburgh 2016, The Van Project a theatrical investigation into the importance of the private courier vans that travel between Romania and London each week, and a music and theatre biographical exploration of The Hutchinson Family – America's first protest singers.
Philip has directed the Swaledale Festival and Bath Shakespeare Festivals, and currently programmes theatre, dance and film for the Bloomsbury Festival. In 2015, he was the Artistic Director for Theatre and Dance for Kingston Welcomes Korea, a new festival celebrating all things Korean, hosted by The Rose Theatre in Kingston. As part of that programme he directed and devised a new collaborative theatre and dance production, The Stem, The Bud, The Bloom, The Seed, working with composer Won Il and dancer and choreographer Jason Piper.
Philip is a founding council member of the European Shakespeare Festivals network and Director of the York International Shakespeare Festival.