SGLC 2019 CONFERENCE REGISTRATION FORMS
Fee includes all conference sessions, keynote addresses, and receptions
For Students

This form is for undergraduate and graduate students who are enrolled in a recognized study abroad or university/college program.

We cannot offer refunds for cancellations however we will accept a replacement person to attend the conference upon notification.

£80


For Non-Students

This form is for non-student conference attendees including professionals, advisors, university staff, and chaperones.

We cannot offer refunds for cancellations however we will accept a replacement person to attend the conference upon notification.

£95

For Sponsored Participants

This form is for students and non-students who have had their conference registration paid for by their home institution, FIE, or other sponsoring body. This also includes students who have paid the £60 lab fee for the Ethical Leadership course.

A record of students using this form will be sent to the home institution.

SPONSORED - £0

For FIE Spring 2019 Scholarship

Recipients

This form is for students who have been awarded an FIE

Sharif Rahman or Generation Study Abroad Scholarship for Spring 2019.

SPONSORED - £0
For Groups
If you would like to register a group in bulk, please email

This email address is being protected from spambots. You need JavaScript enabled to view it.

. We will then provide you with a group registration form and information on payment and invoicing processes.

Cutting Edge Green Sustainability Walking Tour

Takes place Saturday evening after conference sessions end. More details below.
£12
OPTIONAL SATURDAY NIGHT TOUR - CUTTING EDGE GREEN SUSTAINABILITY WALKING TOUR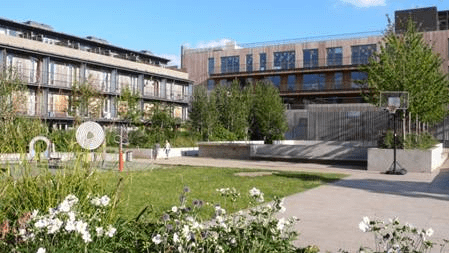 London was recently named the second most sustainable city in the world. But how does this sprawling city maintain its delicate balance of people, profit and the planet? After the final breakout session on Saturday afternoon, join the Cutting Edge Green Tour to learn about the many ways this city is creating a more sustainable future. Discover the green side of London's newest and oldest iconic landmarks and explore the vibrant free-flowing business community that has been going strong for almost fifty years. In keeping with the conference's theme of sustainability, this tour will bring to light London's most environmentally responsible and socially savvy retailers, hotels, developments, and communities. Hear what inspired them to put their operations on a greener sustainable footing and the challenges they continue to face. We anticipate high demand for this excursion and spaces will be limited. Please note that while the group will be traveling together from the conference venue to the tour's starting location in Central London, transportation on the Tube by Oyster Card or contactless payment is the responsibility of each attendee. Register online now! Cost: £12.
Accessibility Statement
The tour is a timed guided walking tour and we advise guests of the following considerations:
This is an active walking tour involving a handful set of steps including on public transport to get to the tour's starting location; guests are advised that they should be physically prepared to walk around and stand for a duration of 2 hours.
For the most part, the tour will be outside and guests are therefore advised to come prepared for the weather on the day.
The tour will be led by tour guides, orally narrating each stop.
Having trouble with the online forms? Unsure of which one to fill out? Email This email address is being protected from spambots. You need JavaScript enabled to view it.