Details

Published: Thursday, 07 May 2015 12:29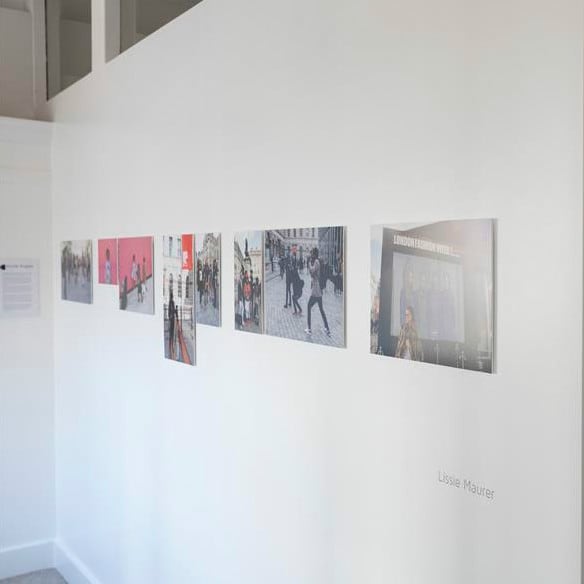 FIE is pleased to announce Clix's Spring Exhibition, presenting the work of four Photojournalism students: Troy Bauer (College of Saint Benedict and St. John's University), Emily Kittel (St. Norbert College), Lissie Maurer (University of Wisconsin – Madison), and Biiancaa Yeoh (College Consortium for International Studies: Montana State University).
Acute Angles brings together four photographic projects, each of which takes an unusually perceptive perspective on subjects not easily photographed - determination, love, history and the tension between vanity and beauty.
Lissie Maurer visited London Fashion Week and produced images which playfully but incisively explore the public dance of seeing and being seen. She shows both fashion acolytes and the photographers that seek them out - or is it the other way around? Here the photographers strike poses as often as the models, and everyone seems hyper conscious of both looking and being seen.
Inspired by the work of Diana Matar and others (in Tate Modern's Time, Conflict, Photography exhibition), Emily Kittel explored her passion for history through photography by seeking out images of London during the Blitz, researching the location of each and then visiting it, endeavouring to photograph them from as similar an angle as possible.
Troy Bauer discovered a charming and quirky tradition of London couples leaving padlocks, often engraved or marked with their names, attached to railings and other parts of bridges. Although a permanent testament to their love and to a romantic moment in front of iconic London landmarks, in fact the locks are routinely removed from each location, usually lasting no more than 2 or 3 years.
Biiancaa Yeoh decided to photograph an abstract concept - determination - utilising a very concrete medium. At the South Bank Skate Park, skaters gather to develop their skills and perfect new tricks, performing endless repetitions and failing many times until they finally succeed demonstrating a very human characteristic.

Curated by Samuel J Bland, faculty for "Photojournalism: London through the Lens", the exhibition is open through Fall 2015. Clix Gallery is located on the ground floor of our Metrogate residence.