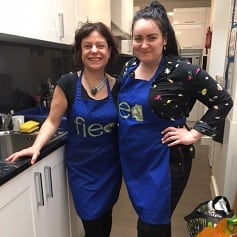 In an effort to combat food waste at the end of the Spring 2018 Semester, FIE Staff banded together to collect and sort all food left in the student kitchens. All unopened items in London and Dublin were donated to a food bank, while opened items in London were used as inspiration and ingredients for a community charitable meal cooked by resident Le Cordon Bleu trained chef Dr. Julie Andreshak-Behrman.
Food waste is a huge problem throughout the world, and it is just one of the sustainability issues that FIE has focused on tackling in the last year. Inevitably, students end up with leftover food given their limited time living abroad, so we have taken it upon ourselves to ensure this surplus is put to good use while also trying to educate them to consider this outcome throughout the semester.
At the end of Spring 2018 alone, hundreds of unopened items were collected, sorted, and donated in both Dublin and London, going to Cross Care Food Bank and The Trussell Trust. In London, the opened items were used to cook a smorgasbord of dishes by FIE's resident Le Cordon Bleu trained chef Dr. Julie Andreshak-Behrman which FIE staff, faculty, and students were able to enjoy for a donation of £5 to Love Orphanage's Haiti Culture Camp, a cross-cultural week-long program of shared play, exploration, & inspiration with the children of Love Orphanage organized by We The Village.
Amazingly, not a single extra ingredient was bought to create dishes such as freshly baked bread, homemade hummus, bean chili with rice, chorizo pasta bake, and noodle salads with broccoli and tuna. A chocolate cake made from scratch, as well as dessert granola bars, rounded out an eclectic and delicious meal. Tea, coffee, and soft drinks left by our students also featured. The event raised £120 to put towards Jessica Burbury and Ike Mohar's Love Orphanage Culture Camp volunteering experience. Donations are continuing to be accepted here.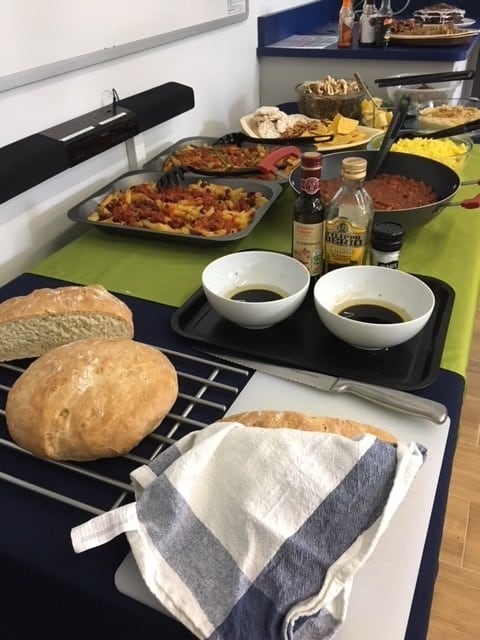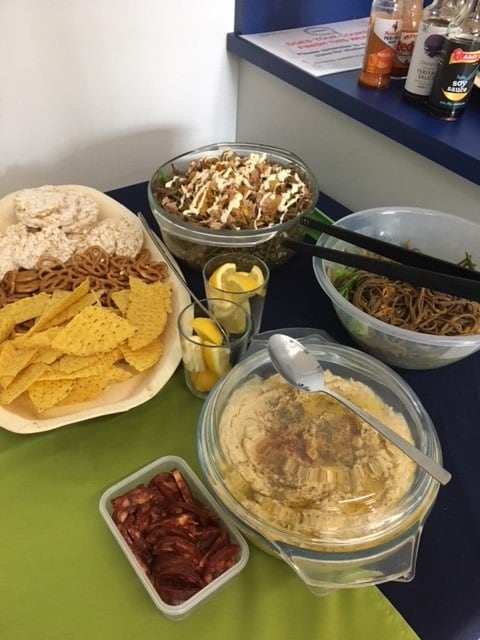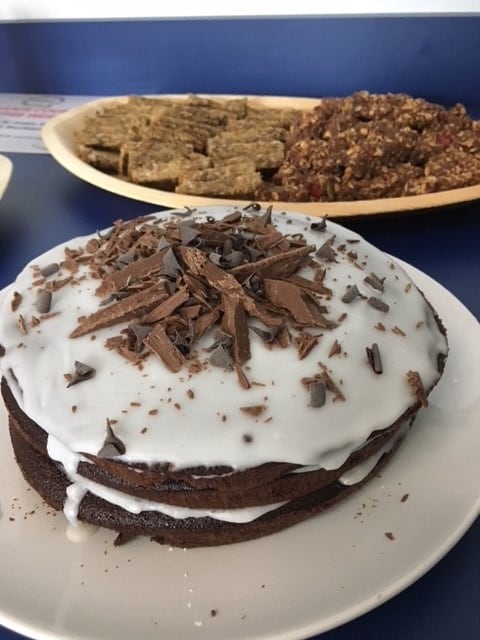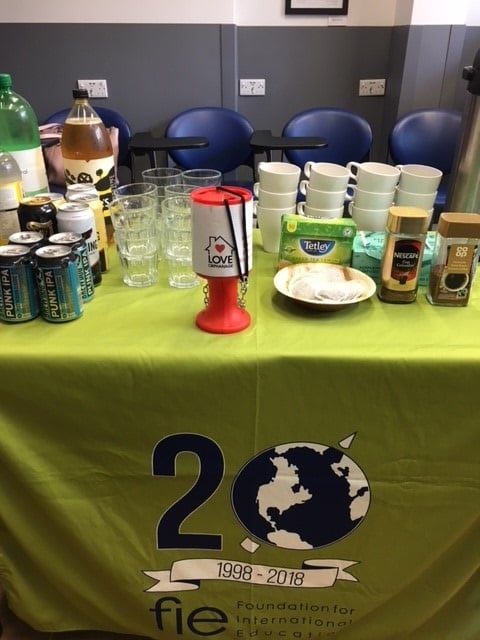 FIE has always encouraged students not to waste food, and began a Community Food campaign in Fall 2017 using food sharing labels that read "Help Yourself." Students can put these on any items they are happy to share with their kitchen-mates, and we remind them to especialy think about this in the weeks prior to midterm break and departure.
Overall, this first attempt at an FIE Community Food charitable meal was definitely a success and we hope to do it again in semesters to come. In the meantime, actually cataloguing and utilizing the leftover food has given us a lot of insights and information as to how to educate about food waste with future students and measures we can take to limit further waste. A huge thanks to all staff who collected and donated to this initiative, volunteered their time and assistance in the lunch planning and cooking process, and the housekeeping team for all the work done behind the scenes!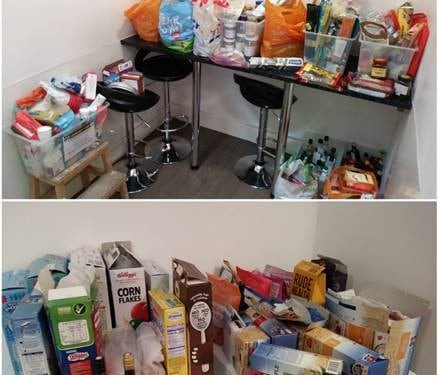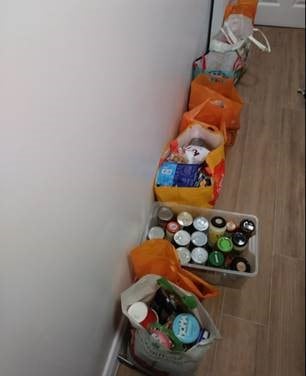 Some interesting stats to give perspective:
Staff involved: 8 volunteers, 1 standby
Food items collected: 556
Opened items: 335
Unopened items: 221
Total hours: 24 hours
Hours Breakdown:
Food collection: 18 hours 15mins (AM: 8 staff x 2hours each, PM: 3 staff x 45mins each)
Food sorting: 5 hours (5 staff x 45minx each, 1 staff x 1hr 15)
Tally admin: 1 hour (1 staff x 1 hour)