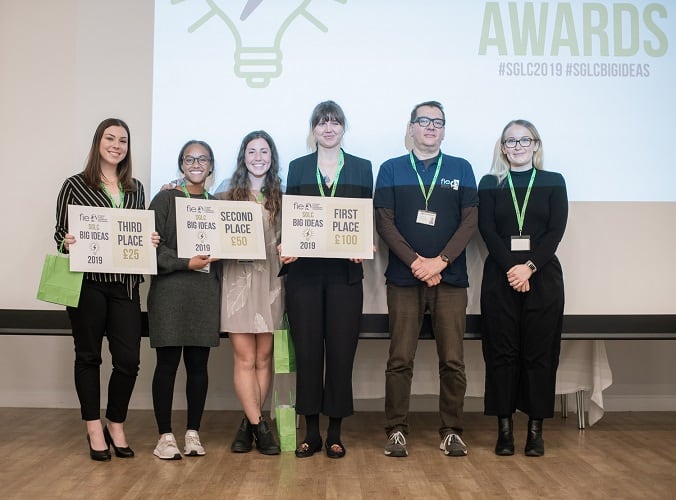 SGLC BIG IDEAS: FROM INTENTION TO ACTION
It's the start of new connections, new ways of thinking and – most importantly – new actions. Throughout the conference, you'll take inspiration from speakers, share your ideas with fellow delegates and prepare a pitch of your strongest idea. On Sunday, you'll share your idea with fellow delegates and vote for the best. The winning delegates will receive a prize.
---
WHAT ARE SGLC BIG IDEAS?
SGLC Big Ideas: From Intention to Action is an opportunity for you to take action by turning a problem/issue into a solution. What issues surround your community? How can you be a leader in shaping policies, practices, and communities? How can you support our planet, people, and global prosperity? What new initiatives are you inspired to implement?
Your Big Idea should propose a solution to a challenging problem facing your community. You can define community as you wish – your faculty? your school? your neighborhood? your workplace? your country? You should select actions that you personally can take to make a difference to the community. This can include inspiring others to take action alongside you, but should be reasonably within your control.
All ideas should also relate to the conference theme!
---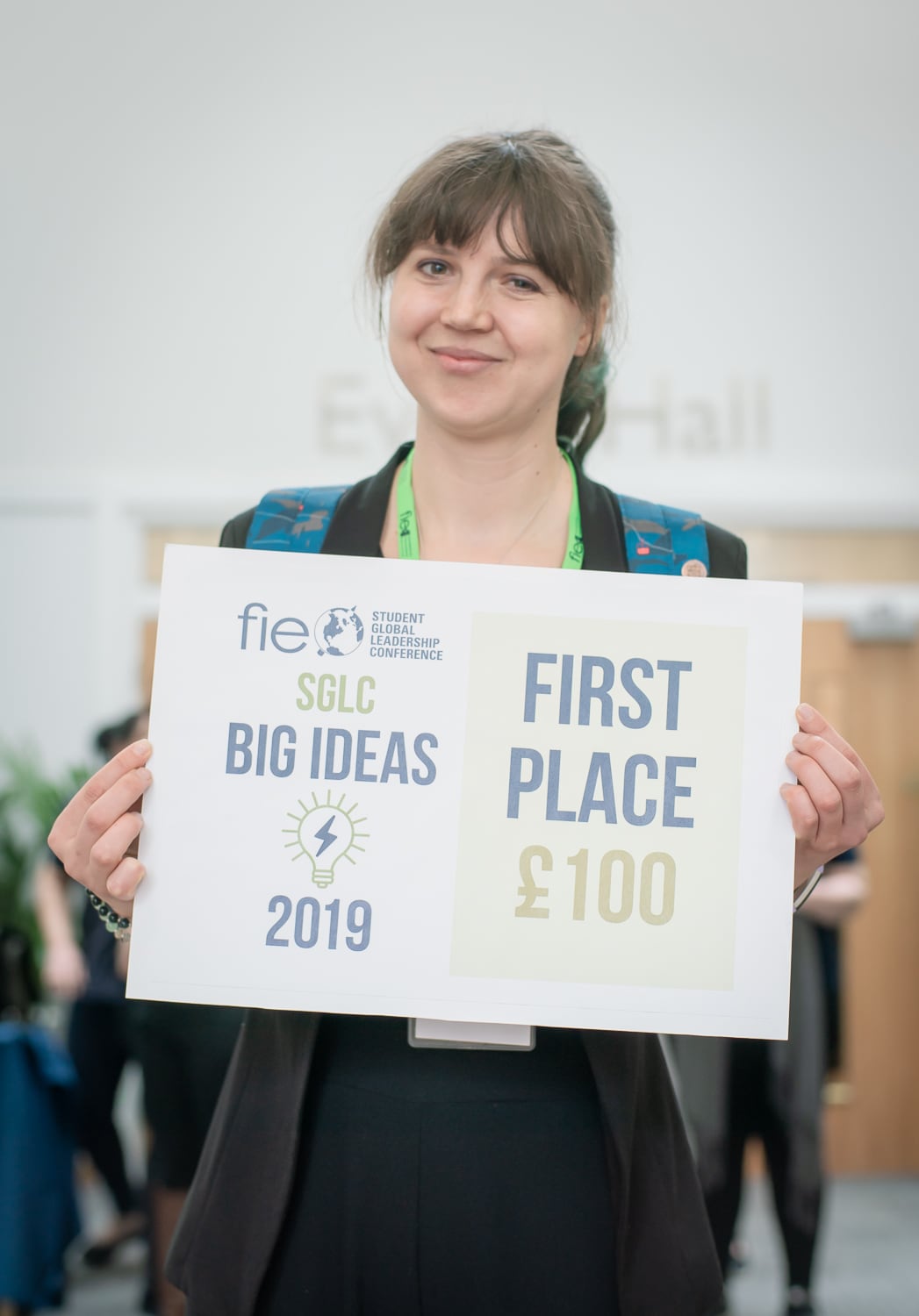 PRIZES
First Place: £100 cash card
Second Place: £50 cash card
Third Place: £25 cash card
The group which selected the winning idea will also win a small prize.
---
SGLC BIG IDEAS TIMELINE
Before the conference: Start thinking about things you could do/create/incorporate to make a difference in your community. What challenges are faced? How could you make a difference? Download the Step by Step guide below to start getting your ideas flowing!
Friday: Be inspired by the Conference's opening Call to Action. At the opening reception, start sharing your ideas with delegates to get their feedback.
Saturday: Over lunch start sketching out a pitch for your best idea and practice with other delegates.
Sunday: Deliver your pitch to fellow delegates. The best ideas will head to the stage and compete to win prizes. Vote for the SGLC Big Idea!
---
HOW DOES THE COMPETITION AND VOTING WORK?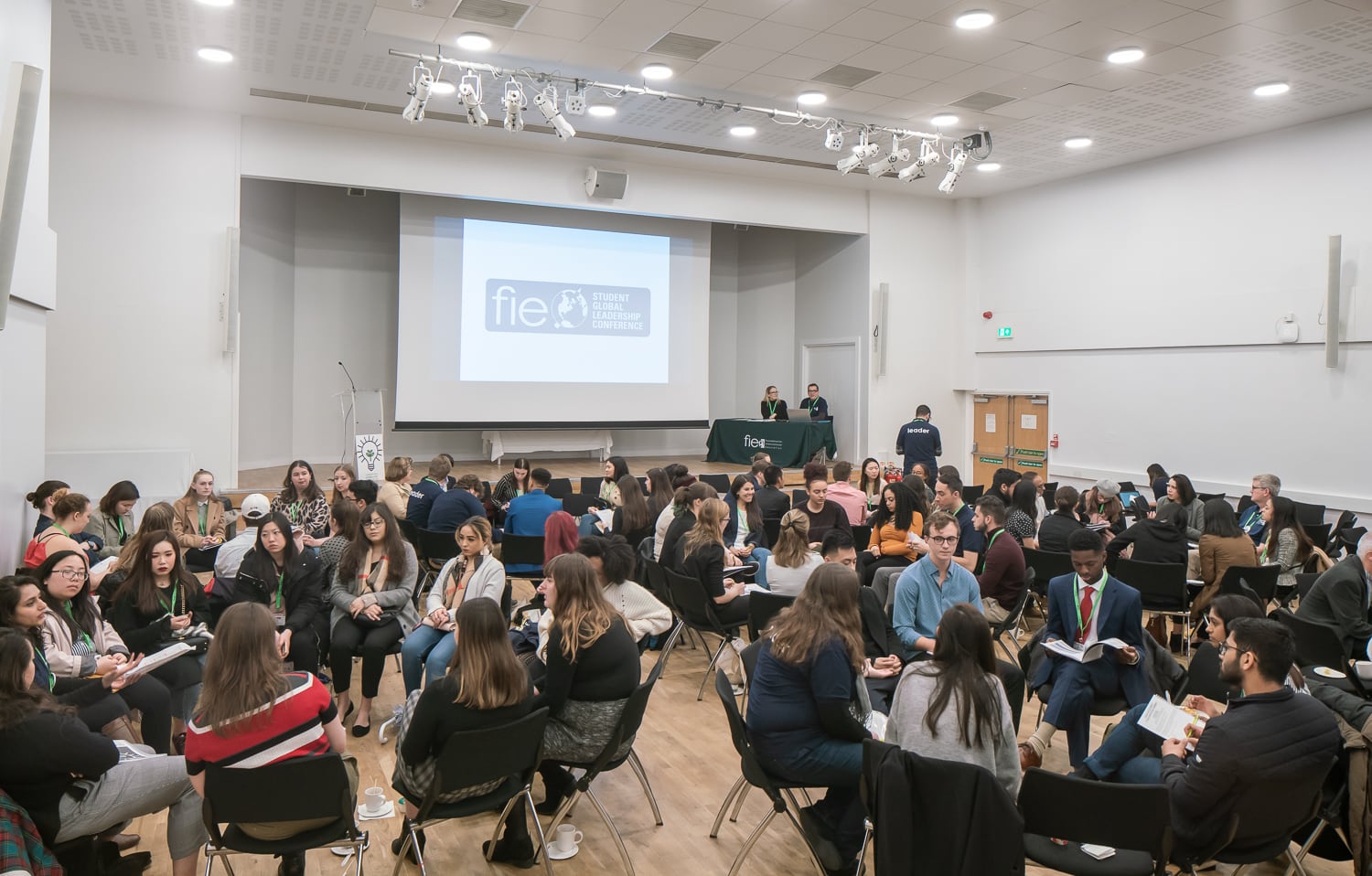 There will be two rounds of voting. First, you will share your idea with a small group of other delegates. Each group will vote for the best idea from within the group. The winner will have a few minutes to get additional feedback and support from their group before heading to the main stage as a finalist.
The finalists, nominated delegates from each small group, will take to the main stage to share their 2-minute presentation. The mic will be turned off after 2 minutes, so make sure you keep to time! Conference delegates will vote for and rank their top three Big Ideas.
The SGLC Big Idea winners will be selected from the finalists on the main stage. Three judges will rank their top three Big Ideas and the winners will be calculated from these rankings.
Judges will submit their top three finalists. Judge 3 will comprise the popular vote of all present SGLC delegates. The finalists who receive the greatest number of votes will win the competition.
---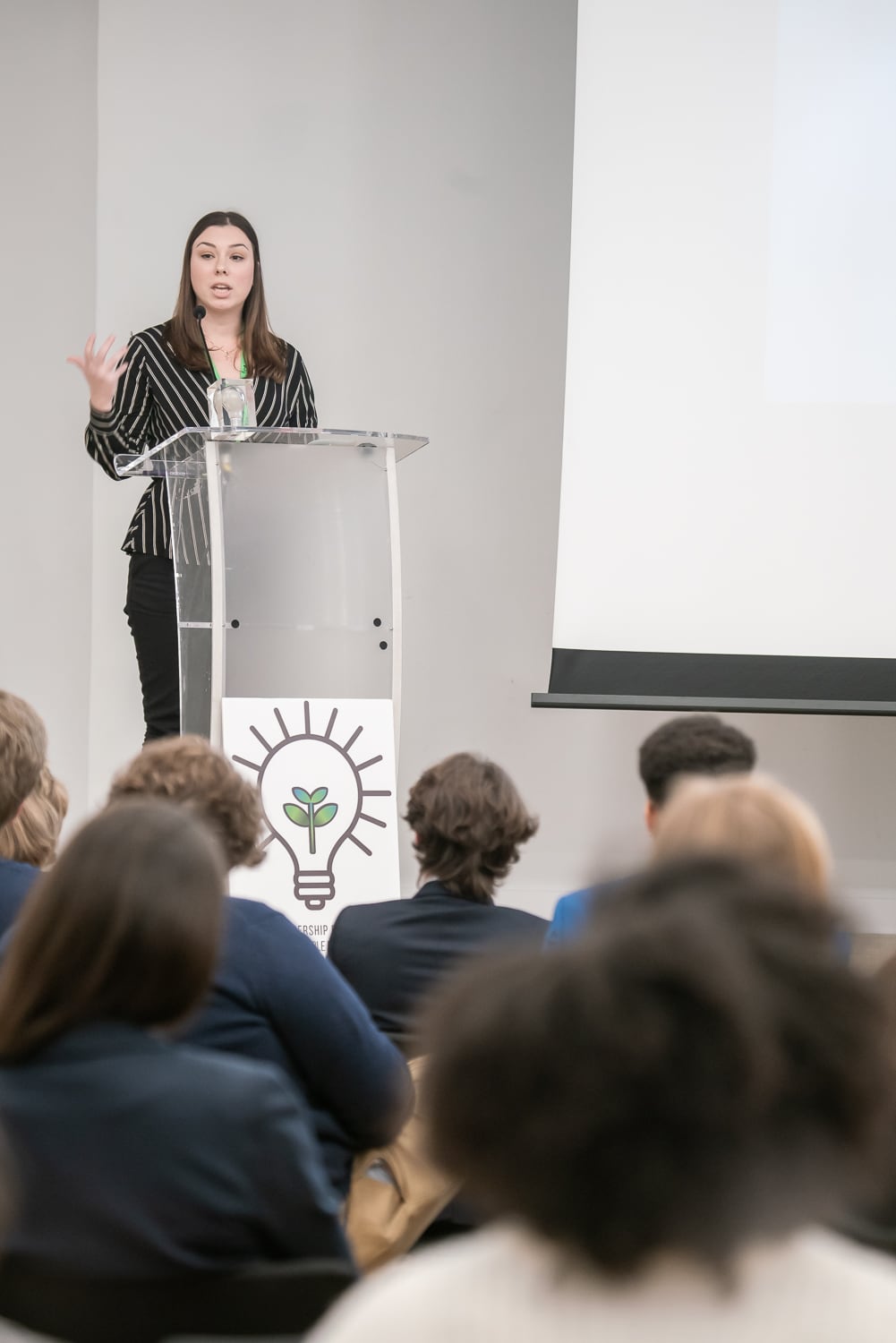 VOTING CRITERIA
All judges and delegates should consider the following when casting their votes:
The problem/issue identified is important
The idea is related to the conference theme
The idea is inspiring, innovative, original and creative
The idea seems well considered, including who, what, when, where, why and how
The solution addresses the problem and seems likely to be effective
The idea is feasible and within the presenter's sphere of influence, including actions the presenter personally can take to make a difference to the community
---
PDF WEB DOWNLOAD 1: SGLC BIG IDEAS STEP BY STEP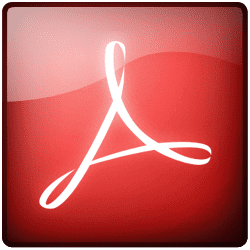 ---
TERMS AND CONDITIONS
Only Student Global Leadership Conference delegates are invited to participate in the competition. You must be present to receive a prize.
In the event a winner is ineligible or not present, the prize will be awarded to the next highest-ranking finalist.
FIE Faculty and/or Staff who are also delegates can participate in the competition but are not eligible for the prizes.
If two delegates choose to make a joint presentation, the prize will be split between the two. Joint presentations are limited to no more than two delegates.
If the named judges are not available, FIE will identify a suitable replacement.
In the event of a tie, FIE will cast a tie-breaking vote.
All winners agree to have their name, affiliation, photo, likeness and idea included in FIE publicity, including but not limited to social media, the FIE website and newsletter, and print materials.
All votes and winners will be verified by FIE, and FIE's decisions are final.
FIE reserves its right to cancel, terminate, modify, amend, extend, or suspend the competition at any time.
FIE promotes equality of opportunity and diversity within the conference and the competition. If any delegate requires additional arrangements or accommodations to participate, they should inform the organizers by emailing

This email address is being protected from spambots. You need JavaScript enabled to view it.

as soon as possible and no later than one week before the conference.