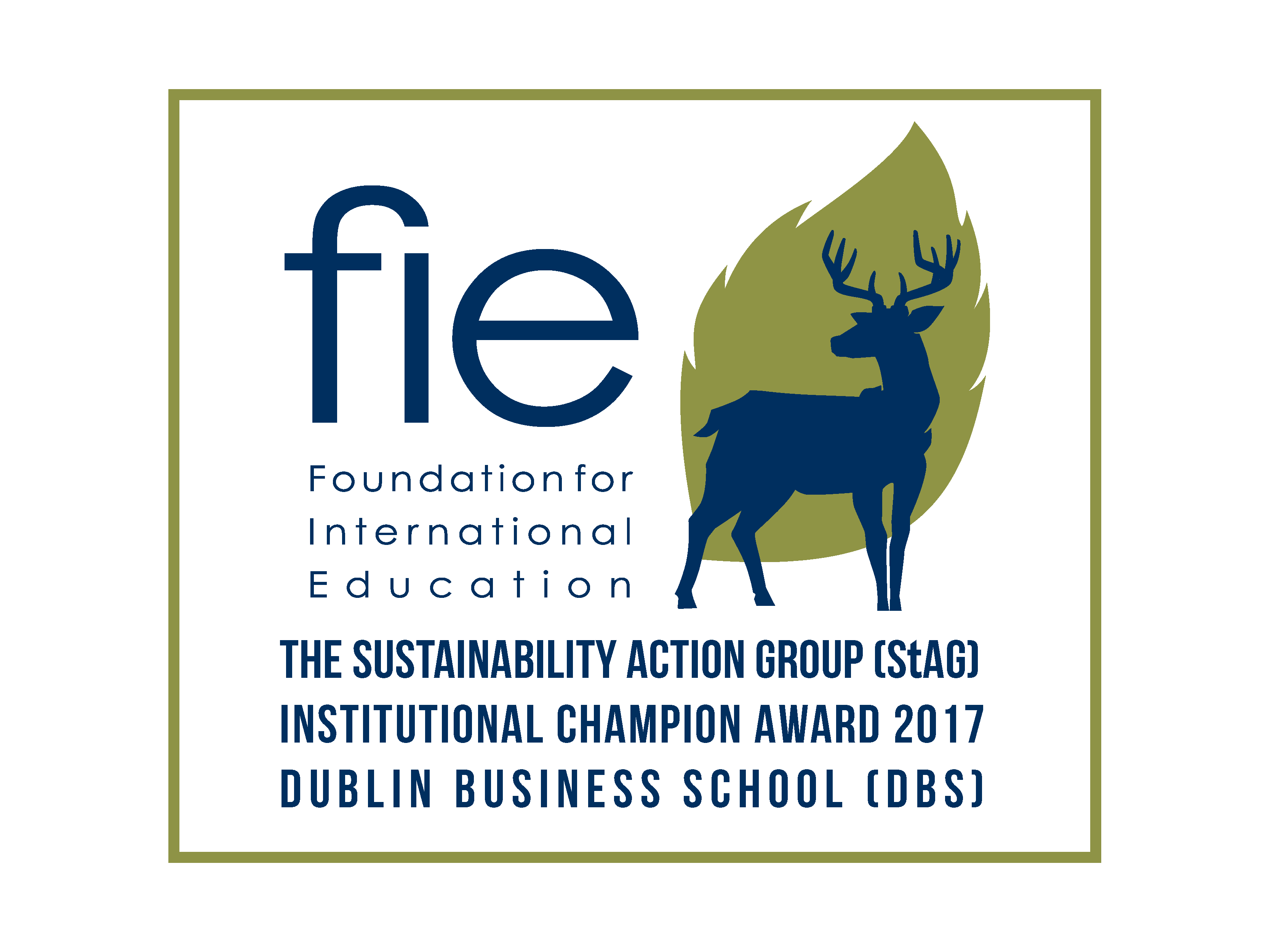 FIE is proud announce the Spring 2017 StAG Champions! This honor has been put in place to recognize FIE students, faculty, staff, or institutions that make an excellent contribution to FIE's sustainable development initiatives in a given semester.
Student Awards:

Eric Schulz, Northeastern University for doing an excellent job as an SSO ambassador, for encouraging sustainable actions amongst his peers, and for investigating composting within his student residence
Jane Bradley, University of Florida, and Olayemi Fadahunsi, CSB/SJU for their excellent work in developing, promoting and executing a successful 'Just Eat It' food waste documentary screening event
Institutional Award: Dublin Business School (DBS), one of FIE's academic partners in Dublin, for embedding sustainability within the curriculum for FIE's freshman programmes in Dublin.
Please join us in congratulating all of the above winners and thank you all for the commitment to the environment and FIE's sustainable development initiatives that you demonstrated throughout the semester. We hope that students have taken the knowledge and positive habits that they have developed as part of these initiatives back home with them!