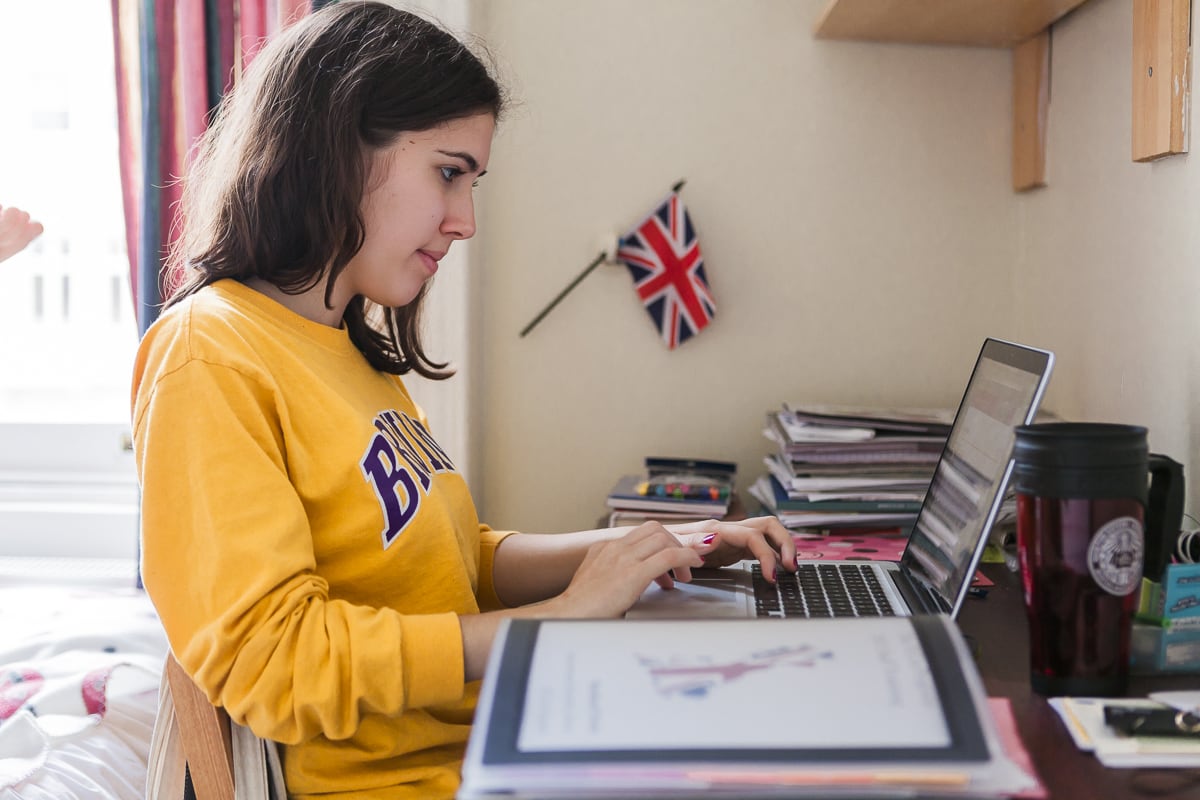 There are many things to prepare for and organize before your departure from your home country to your study abroad location. Essential information will be communicated to you through your student portal and email after you are accepted to FIE.
In addition to any home-school preparation students might have, pre-departure orientations on partner campuses are often conducted by a visiting FIE staff member. Students will also be emailed pre-departure guides to help them with their preparation.
PREPARING FOR LONDON EMAILS
In the months prior to your arrival, you'll receive important information about your study abroad program through our 'Preparing for London' email series. You should expect to receive the following:
Welcome

to FIE

Your

Internship

Academics

& Accessibility

Residence

Life

Student

Life

Email includes information on:

Kensington Campus

Application Documents

This email address is being protected from spambots. You need JavaScript enabled to view it.

Email includes information on:

Your Internship Mentor

Internship Schedule

IIC Course Required Text

This email address is being protected from spambots. You need JavaScript enabled to view it.

Email includes information on:

Academic Resources

Textbooks/Reading Packs

Academic Accommodations

This email address is being protected from spambots. You need JavaScript enabled to view it.




Email includes information on:

Your student Residence

Mailing Address

Arriving in London

This email address is being protected from spambots. You need JavaScript enabled to view it.

Email includes information on:

This email address is being protected from spambots. You need JavaScript enabled to view it.
(*Your Internship email only for students participating in an international internship while in London)
You must check your email inbox (including your junk mail) regularly so that you don't miss any important communications. We also recommend that you add any @fie.org.uk emails to your safe senders list. Please also ensure that the email address that you provided on your application is correct.
In addition to the 'Preparing for London' emails, you will also receive other emails such as information on classes, course registration, and visas.
Please see the following information to determine the type of visa you require. You will get the password to access our immigration guides once you have received an offer to study with us.
STAYING SAFE AND CONNECTED IN LONDON AND ABROAD
At FIE, your safety and security is our primary concern. In addition to the regularly scheduled safety and security information you will receive as part of your countdown emails and orientation, we wanted to pass on some tips and guidance now that will help you as you get ready for life abroad:
Have a working accessible mobile (cell) phone and provide your mobile phone number to FIE and provide the number via www.studyabroad.fie.org.uk - this should be done immediately upon arrival if not before (the Student Life FAQ page on our website has information about cell phones and plans for your time in London)
U.S. citizens should enrol in the U.S. State Department Smart Traveler Enrollment Program (STEP) - this will enable you to receive security messages as well as make it easier to locate you with information and support should an emergency arise in any city you're travelling in
Non U.S. citizens should register with their country's embassy and respective program
Research your country's nearest embassy or consulate in any location you plan to travel to outside of the UK and make note of their contact information - U.S. citizens/permanent residents can check this information on the U.S. Department of State's website

Add

This email address is being protected from spambots. You need JavaScript enabled to view it.

and

This email address is being protected from spambots. You need JavaScript enabled to view it.

to your Safe Senders list and check your junk mail folder to prevent missing important safety email correspondence from FIE
As always, it is best to be proactive about things like these – if you have questions about your heath and safety while preparing for your time in London, please contact the Student Life Team at This email address is being protected from spambots. You need JavaScript enabled to view it.
DIVERSITY INQUIRIES
Study abroad students of all backgrounds face unique challenges in adjusting to their host country and cultural nuances. FIE encourages students to reflect that as a study abroad student, you bring more than just physical belongings with you to the host country, but also your personal culture, background, experience, values, interests, and identity.
FIE seeks to support students with their adjustment process as much as possible. As you are preparing to apply for your FIE study abroad programme, please feel free to contact us if you have any questions, concerns and support needs around aspects related to your identity, such as diversity, background, LGBTQ+, religion and faith, first generation, disabilities, veteran or any other aspects related to your own self.
If you are interested in setting up a time to talk with an FIE staff member about these concerns, please email our Diversity & Inclusivity Leads at This email address is being protected from spambots. You need JavaScript enabled to view it.